About Us
Techbox Australia is the leading supplier of audio-visual, production, virtual, hybrid and live event accessories & consumables.
We believe organisations seek an easy and enjoyable purchasing experience for equipment and consumables. Techbox offers a ONE supplier approach, with a team that knows and understands the products, their applications and the pressure demands of the industry.
It all started with the Industry Kiosks
Since 2017, Techbox began supplying Australia's leading venue audio-visual companies and the largest convention and exhibition centres with professional and industry-standard consumables, through our unique back of house Industry Kiosks.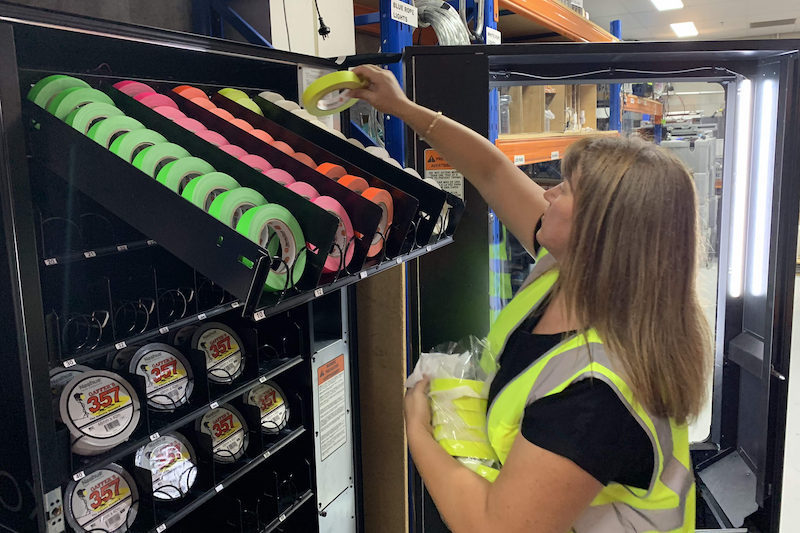 Retail Kiosks
Not long after delivering the first of our back of house Industry Kiosks, we were asked to provide a solution with

the supply of hi-vis safety vests. We gladly accepted the challenge, seeing an opportunity

to also provide commonly requested and highly sought after last-minute exhibition supplies for exhibition crews and exhibitors.
Our Retail Kiosks are now in the foyers of almost all our exhibition centres, conveniently offering tested and tagged power cables and powerboards, international power adaptors, mobile phone chargers, cloth tape, USB drives, safety vests, face masks, hand sanitiser and more.
Online Store
Orders through the Techbox Online Store are delivered quickly to anywhere in Australia with the national reach of e-commerce specialist Startrack allowing peace of mind for deadline-driven industry professionals.
As the Industry Kiosks dispense one roll of specialist tape at a time, we are able to offer many unique varieties of fluorescent, stage-edging, double-sided, coloured tapes as single roll purchases at the best prices.
Improved Offering
Over time our Online Store offering has expanded, providing the virtual, live event and production community with a larger and more comprehensive range of audio-visual essentials, accessories and ancillary products.
As industry participants with years of industry knowledge and real audio-visual show experience, Techbox Australia distributes the best-suited and most trusted brands.
We look forward to assisting you behind the scenes with solid and regular supply, freeing you up to concentrate on your clients, projects, events and shows.